About The Women's Health Institute of Texas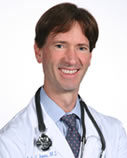 Andrew P. Jones, M.D. is the Senior Medical Advisor for the Women's Health Institute (WHI) of Texas, a research and investigative facility dealing with woman's' illnesses.

WHI's mission is to increase the understanding of debilitating diseases based on the principles of natural healing, nutrition and holistic medical practices. Among the practices WHI encourages is the use of bio-identical hormone therapy for effectively treating the root causes of many women's chronic complaints.

The WHI explores new, natural and even controversial non-mainstream alternate methods for addressing health and wellness issues concerning women in the 21st century. As a research center, WHI does not see or treat patients directly.



Dr. Jones is Board Certified by the American Board of Internal Medicine and by the American Academy of Biologically Identical Hormone Therapy. Since becoming Board Certified in 1989, he's had seventeen years experience as a practicing clinician. Dr. Jones has authored 8 books on medical topics, and since 2005 has devoted his full time efforts to on-going scientific research.